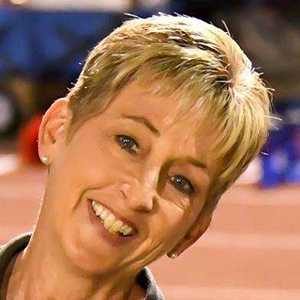 Anna Osborn Dolan loves working with children and helping them have fun and discover the challenges
and rewards of the sport of baton twirling. For more than 40 years, she has coached both recreational
and competitive twirlers, including many who have won state, regional or national titles. Many of her
students have twirled for their high schools and some have gone on to twirl for their college or
university. Along the way, Coach Anna helps her twirlers develop self- confidence, positive self-esteem
and valuable life skills, including perseverance, time management, good sportsmanship and teamwork.
Coach Anna knows how much fun twirling is because she has twirled all her life. She was a feature
twirler for Westminster High School and the University of Northern Colorado "Pride of the Rockies"
Marching Band. She was also the feature twirler for the Denver Broncos for ten years, performing for
76,000 fans during home games at Mile High Stadium. That's why she loves to find opportunities for her
students to perform in local parades and community events. She is past president of the Colorado Baton
Council and is the director of communications for the United States Twirling Association (USTA).